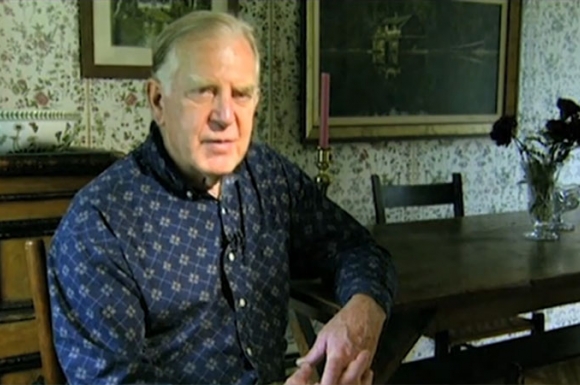 Biography
Robert McGinnis is best known for painting provocative pulp and detective novel covers which often depict women seductively posed in various states of undress. This motif has been very successful in marketing and selling pulp novels, of which McGinnis has illustrated over 1,200.
In addition, many popular film posters feature McGinnis' paintings. Film posters for Barbarella (1968), Thunderball (1965), Diamonds Are Forever (1971), Breakfast at Tiffany's (1961), and many others have benefited from McGinnis' alluring style.
As with many respected illustrators of the time, his work has been published within the pages of The Saturday Evening Post, Ladies' Home Journal, Good Housekeeping and several other magazines.
McGinnis was inaugurated into the Society of Illustrators Hall of Fame in 1993.
Illustrations by Robert McGinnis
Additional Resources
Bibliography
Fenner, Arnie and Cathy Fenner. Tapestry: The Paintings of Robert McGinnis. London: Underwood Books, October 1, 2000.
McGinnis, Robert and Art Scott. The Art of Robert E. McGinnis. London: Titan Books, November 11, 2014.
Scott, Art. The Paperback Covers of Robert McGinnis. Boston, MA: Pond Press, April 1, 2001.