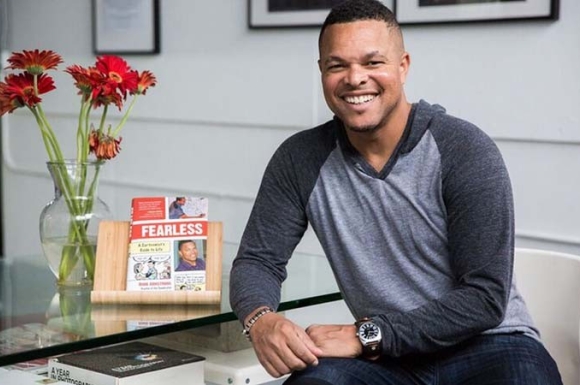 Biography
Created by Robb Armstrong in 1989, JumpStart details the life of Joe and Marcy Cobb and their family in Philadelphia, where Armstrong was born and raised. In the strip, the father, Joe, is a policeman who is presented here alongside his much older white partner, who is struggling to relate to Joe. Joe's response to his partner's question embodies the optimistic spirit of JumpStart.
At just three years old, Armstrong became inspired by the work of cartoonist Charles Shulz; the values presented in Schulz's long-running comic strip Peanuts are reflected in Armstrong's work. In a 1991 interview with the Los Angeles Times, Armstrong explained, "Joe and Marcy Cobb represent the behavior of black people. I avoid any negative stereotypes. The characters are black, but they have universal appeal. Human behavior is human behavior. I key in on humorous things people do day to day that people recognize and laugh at—mundane things funny to everybody."
JumpStart is syndicated in more than 400 newspapers.
Photograph courtesy Blackenterprise.com.
Illustrations by Robb Armstrong
Additional Resources
Bibliography
Armstrong, Robb. Drew and the Homeboy Question. New York: HarperTrophy, 1997.
Armstrong, Robb. Fearless: A Cartoonist's Guide to Life. New York: Reader's Digest, 2016.
Armstrong, Robb. JumpStart: A Love Story. New York: HarperPerennial, 1996.
Armstrong, Robb. On a Roll!: JumpStart, Starring Joe & Marcy. Kansas City, MO: Andrews McMeel, 2020.
Phillips-Pendleton, Robyn and Stephanie Plunkett. Imprinted: Illustrating Race. Stockbridge, MA: Norman Rockwell Museum, 2022.