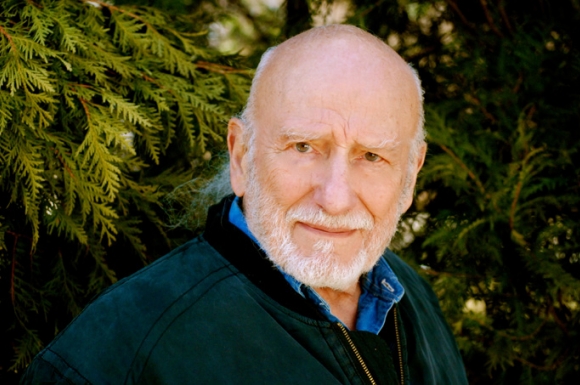 Biography
A master of visual solutions and an esteemed educator and historian, Murray Tinkelman (1933-2016) embarked on his life's journey through art in the heart of Brooklyn, New York, where the world's richness and diversity was always close at hand. As a boy, his bustling Brownsville apartment building housed one hundred twelve families on six crowded floors and offered early inspiration—incinerator rooms filled with cast-off newspaper comics and coveted Saturday Evening Post magazines that had been destined for recycling during World War II. Illustrations from publications deemed too conservative for his father were smuggled into his room under cover, treasures to be studied and savored, from the serial strips of Hal Foster and Alex Raymond to the cover illustrations of Norman Rockwell. Drawing, pursued with devotion and tenacity through the years, was an integral part of Tinkelman's youth. Thankfully, he was not dissuaded by his earliest critics—fellow kindergarteners who questioned the accuracy of a green-tinged portrait drawing, an indicator that the artist was actually color blind.
Though he struggled academically, Tinkelman's artistic talent was evident, and encouraged by a school administrator, he applied and was accepted to the High School of Industrial Art, now known as the High School of Art and Design. He relished his early morning trek on the IRT Subway from "deepest Brooklyn" to his classes in Manhattan, an experience remembered fondly as one of his most rewarding. At the High School of Industrial Art, he was encouraged to experiment with many mediums, from gouache and watercolor to silkscreen, but felt most comfortable working in pen and ink. Tinkelman recalled, "As a kid, I loved looking through the pages of illustrated dictionaries and encyclopedias, which were filled with technical drawings. I also loved the color present in black and white, and I found that I had a facility for it." The artist's first job after high school was at a comic book studio run by pioneering comics packager Jerry Iger. Tinkelman noted, "First I would take a pink eraser and clean the smudges off the drawings; then he trusted me to fix the rule around the panels with white paint. Eventually, he moved on to inking backgrounds, but his time at Iger Studio was short-lived. At the age of nineteen, he enlisted in the Army during the Korean War and served his time in Germany, which allowed him to remain active as an artist. While in basic training, he sent for his portfolio and was soon designing training aids and Army posters. "I had never been west of the Hudson River before, and there I was making art and taking the train to Paris. It was extraordinary," he said.
After his service, Tinkelman hoped to continue his career as an artist, and thought that art school might help. He attended Cooper Union for two years but found his true home at the Brooklyn Museum Art School, where he was awarded a full scholarship. The Brooklyn Museum's collections—particularly the African and Egyptian galleries—were familiar and comfortable to him, and he warmly recalled his visits to the Museum as a boy. "My greatest teacher was Ruben Tam, a gentle soft-spoken man who talked so quietly that I really had to listen," Tinkelman said. A noted painter, educator, and graphic artist, Tam offered critiques that were probing, constructive, and meaningful. Eventually, Tam invited Tinkelman to assist in critiquing the work of other students. "This made me realize that I had something to say and that I was able to articulate ideas," a skill that Tinkelman continued to build upon through the years.
The greeting card industry was booming in the early 1950s, and Tinkelman gained professional experience at three noted New York firms—Norcross Greeting Card Company, American Artists Group, and Wallace Brown, where he scaled card illustrations to size and designed boxed sets. Unsatisfied by the rote nature of these jobs, he felt compelled to explore more creative opportunities, and found what he was looking for in the pages of a 1956 Art Directors Club Annual featuring the art of illustration masters Lorraine Fox, Jon Whitcomb, and Coby Whitmore. In the book, Tinkelman "came across a show stopper, a beautiful pencil drawing of some people leaning against a wire mesh fence, a marvelous drawing by Bernie D'Andrea that was well composed and had a modern flair." Though he was unfamiliar with D'Andrea's work at the time, the image called his attention to an advertisement for the Charles E. Cooper Studio, a renowned New York agency that represented America's top illustrators.
Without hesitation, Tinkelman dialed Cooper Studio and made an appointment for the following week. He worked fervently to create new portfolio samples and mounted his watercolors and pen and ink drawings on grey construction paper, packaged in a red manila envelope tied with string. Overwhelmed by the elegant surroundings at 57th Street and Lexington Avenue in Manhattan, and by the polished professionals who were also waiting to meet Charles E. Cooper, Tinkelman was wracked with anxiety and contemplated making his escape just as his name was called.
Entering Cooper's elegant office on the ninth floor, Tinkelman found him to be direct and forthright, with "crisp grey hair and a white shirt with its sleeves rolled up. He asked me what I wanted and I blurted out, 'I want to be make a living and be able to look at myself in the mirror,' something I never would have said if I had more time to think—but it was true." After looking through his portfolio, Cooper told Tinkelman to report for work on Monday. Ecstatic, he resigned his position at Wallace Brown on the way home, not realizing that his new position did not carry an established weekly salary. "It was 1958, my wife Carol was pregnant at the time, and I didn't know the difference between a studio and an agency." At Cooper Studio, artists worked on a freelance basis and paid the firm fifty percent of all advertising commissions received; fees for editorial jobs, which popularized their work in mass circulation magazines, were retained by the artist.
Tinkelman's work was fresh and contemporary with a decorative, expressionist edge, in contrast with the more mainstream art of the romance and glamour illustrators that the studio represented. Cooper understood that the look and feel of illustration was changing in the marketplace, but the company's account executives were less convinced about Tinkelman's approach, and did not initially promote it. His first year at Cooper Studio was lean, but assignments began to come in, and he remembers his time there as positive and fulfilling. "Cooper Studio was an amazing place," he said, "the illustrators who worked there were the most collegial people I have ever met, and were always there to help, to be supportive."
Tinkelman's first successful job at Cooper Studio was a series of pen and ink illustrations for a high school encyclopedia published by the Grollier's Society, expressionist pen and ink drawings that presaged his signature style. His first Saturday Evening Post illustration, art-directed by the legendary designer Herb Lubalin, is remembered as a professional highlight. Problem Child, published in the Post's October 14, 1961 issue, shared the stage with Norman Rockwell's story illustration for Another Man's Wife, which also appeared that week. "When that piece got into The Saturday Evening Post I thought I had died and gone to heaven; it was published in the same magazine that Rockwell pretty much owned," Tinkelman said.
The fierce, painterly wolverine in Problem Child made its way into several important exhibitions at the Society of Illustrators, Art Directors Club, and Type Directors Club in New York, and assignments for editorial, advertising, and children's book illustrations began to pour in. In 1962, Tinkelman's fanciful decorative drawings appeared in The Mockingbird Book, a story about a bird who entertains his friends and frightens his enemies with his exceptional vocal skills. Me, a 1963 Modern Masters picture book featuring bold, colorful paintings for a story by William Saroyan pushed the envelope on imagery for young readers at the time.
In the early 1960s, the market for illustration was changing as advertising revenues, which supported the bottom line for most publications, were redirected to the newer medium of television, and as photography replaced many hand-drawn and painted images. Tinkelman had the sense that Cooper Studio, with its large staff and substantial overhead, could not survive. When a salesman he had worked with left the firm, the artist went along with him, to be represented by the new group, Artists Associates. "The 'Pretty Girl' genre was drying up," Tinkelman observed. "Coby Whitmore, Al Parker, Joe Bowler, and a few others held on a little longer because they were so good, and any work went to them, but the second line artists became virtually extinct." Ultimately, Tinkelman decided to work independently, without the backing of a studio. "There were many times when salesmen came back with jobs that did not reflect my artistic direction or point of view. I had an obligation to do those jobs for the sake of the studio, but that just wasn't working for me anymore, and I felt I would be better on my own," he said. "Illustration is a form of expression. There were years when I would get nervous if the phone didn't ring. Then I got nervous if it did. At that point, I just wanted to do what I wanted to do."
In 1963, Tinkelman was invited to teach an illustration course at Parsons School of Design in New York, and found his days in the classroom to be interesting and fulfilling. He first taught one class, and then two before being invited to chair a department that was yet to be built, an opportunity that he enjoyed. Steady employment gave Tinkelman the leeway to accept only the illustration assignments of his choice. Though he never envisioned himself as a teacher, he has established his legacy as a renowned educator and illustration historian who has taught and inspired the careers of thousands of artists. The graduate and undergraduate illustration programs that he has built at Parsons (1963-1977), Syracuse University (1978-2006), and Hartford Art School, University of Hartford, starting in 2006, stand as testament to his enduring vision. When queried on the qualities of a great teacher, Tinkelman noted that "students should be viewed as individuals and never be critiqued with dogma. Great teachers intuitively put themselves in their students' shoes and relate on their level of consciousness and sensitivity. Students should have the sense that there is no place you would rather be than right there in the classroom."
Courses in the history of illustration have been integral to each of Tinkelman's programs. "I began bringing illustration history into the classroom in 1966 because I would be doing a critique and making reference to specific artists, but my students did not know their names or their work," he said. "I maintained an extensive reference file of tearsheets, and reproducing them as slides made it possible to formalize lectures on all time periods aspects of the field." For Tinkelman, it has been gratifying to inspire consideration of the history of illustration at the university level and at the Norman Rockwell Museum, among many other institutions, as his presentations have gone a long way to raise public awareness of the history and impact of published art in America.
Tinkelman's mature style—elegant constructions in black and white that are methodically built with the strokes of his fine point pen—emerged as his working method of choice in about 1970. He recalled, "One day I was drawing abstractly in a sketch pad, messing around with crosshatching." He had a photograph of his favorite animal, the rhinoceros, in front of him, and began a drawing of the rhino in the same technique. It ultimately won a Society of Illustrators Gold Medal, and attracted a series of compelling assignments that lent themselves to this particular way of working. He received assignments from The New York Times, The Washington Post, and the Atlantic Monthly, among others, and began a series of book jackets illuminating a subject he had always enjoyed—the Western.
"Although there were no cows and precious few horses in Brooklyn, Saturday afternoon matinees of the 1940s inspired my love affair with cowboys and Indians," he said. His father was an avid reader of pulp westerns, books that Tinkelman also savored in his youth. Years later, when dropping off an assignment at Pocket Books, he shared a Western-themed sample with art director Milton Charles, who recognized it as having the right "subliminals" for a series of Zane Grey novels that were soon to be published. The company's president and representatives from the Zane Grey estate agreed, and though he had never illustrated Westerns before, Tinkelman began a series of forty-five jacket illustrations for classic works like The Deer Stalker, Arizona Clan, and Raiders of the Spanish Peaks. His first props were a cowboy hat and a denim jacket, but his collection of Western memorabilia was soon to grow.
Just after receiving his first Western cover assignment, he saw a poster advertising a rodeo at Cimarron Ranch in Putnam Valley, New York, a short drive from his home. At the rodeo, Tinkelman shot photographs that served as reference for his period covers and as a source of inspiration for a series of personal drawings. In 1982, the artist's photographs were published in Rodeo: The Great American Sport, a book that won the coveted Texas Bluebonnet Award, and in 1988, his rodeo drawings appeared in U&lc, the inventive typographic design magazine founded by Herb Lubalin. "I was the only Jewish New Yorker east of the Mississippi to join the Professional Rodeo Cowboys Association, which gave me the credentials to photograph any rodeo they sponsored unobstructed while trying not to get killed," he said. "I spent quite a bit of time following the rodeo circuit, and had great fun doing it. I enjoyed the culture and meeting people who had evolved socially in a different way than I had; it was a joy."
Though not a science fiction illustrator, Tinkelman has an appreciation for the genre, and in the 1970s, created jackets for a dozen books by H.P. Lovecraft, who achieved posthumous fame for horror fiction stories that were first published in pulp magazines. The artist's covers for books like The Mask of Cthulhu and The Horror in the Museum are haunting and inventive, black ink eerily overlaid with colored inks and dyes. "I'm just a journeyman artist who is attracted to certain subject matter, and I do have a soft spot for science fiction. The first science fiction illustration I did was for Vortex, which lasted for just two issues. At three to five dollars for each illustration, I assure you I was overpaid," Tinkelman said, smiling at the thought.
For more than six decades, the graphic beauty of Tinkelman's art has captivated us, garnering awards and accolades in publication and on the walls of galleries and museums. His compelling subject matter continues to be inspired by his personal observations, interests, and experiences, and by the memories that were so much a part of his youth—baseball, gleaming 1950s cars, long afternoons at the movies, and summers spent enjoying the boardwalk and surf and Coney Island. "The astonishing fact is that I have gone through life making art for a living. I still don't believe it but it's happened, and I couldn't have imagined it any other way."
Baseball, Rodeos, and Automobiles: The Art of Murray Tinkelman, was exhibited at the Norman Rockwell Museum from March 20 through June 14, 2014, and on June 11, 2014, the artist was presented with the Norman Rockwell Museum's 2014 Artist Laureate Award. He was a member of the Museum's Board of Trustees.
Stephanie Plunkett, Deputy Director/Chief Curator, Norman Rockwell Museum
A Legacy in Line by Alice Carter
Murray Tinkelman's illustrations are part of a tradition of graphic line art conceived and produced specifically for reproduction. This genre, which spans more than a millennium, was born in Asia and spread to Europe in the Renaissance when advances in printing technology and papermaking fueled the distribution of artwork to an eager public.
Estimates concerning the first appearance of printed illustrations are inconsistent. However, a colophon on an illustrated Chinese scroll from the year 975 boasts that 84,000 copies were created. Pondering the manpower needed to achieve this tests credibility. However, in 1924, more than 1,000 copies of these tiny scrolls were discovered under a collapsed pagoda—each wrapped in yellow silk, tied with blue brocade, and stuffed into a hollow brick.[1]
In Europe, the first printed illustrations post-dated these Chinese examples by more than 400 years. Paper, which was used in China as early as 8 BC, was not widely available in the West until the 15th century. Even as papermaking technology spread, the production of multiple images cost dearly on every continent. The great majority lived and died without ever touching a printed page.
This changed gradually following the invention of movable type in Korea in 1234 and more rapidly after Gutenberg introduced new production methods in 1450. By the last half of the 15th century, a single Renaissance printing press could turn out more than 3,000 images daily. This manufacturing capacity yielded an amazing 28,000 books (many illustrated) by 1501.[2] The visionaries who adopted this distinctive art form explored its possibilities embracing every advance from woodcut, to engraving, to etching, and mezzotint. The new medium freed them creatively. Artists like Albrecht Durer (1471–1528) were able to mine their imagination for hundreds of images, which under the traditional constraints of applying paint to panel would have taken weeks or months to produce.
Rather than hanging in the halls of a potentate or high on the walls of a church, these images were distributed extensively, giving each creator the opportunity to disseminate their own unique voice. The possibilities of artistic freedom afforded by the multiple image on the printed page inspired marque artists in each successive generation—Rembrandt (1606–1669), Tiepolo (1696–1770), William Blake (1757–1827), and Francisco Goya (1746–1828).
By the beginning of the 19th century, the world was inundated with printed images. In France, Honoré Daumier (1808–1879) produced nearly 4,000 lithographs.[3] In Japan, Katsushika Hokusai's (1760–1849) output of work exceeded 35,000 images.[4] By the time that Murray Tinkelman was growing up in the 1930s, print illustrations were everywhere, from the walls of major museums, to illustrated books, to the diagrams he copied as a child from household dictionaries and encyclopedias.
It was in the detail and expertise of these descriptive engravings that Tinkelman developed his sensitivity to the harmony of the black-and-white line drawing on a page of type. As a young adult trying to make his way as an artist, he tried a variety of styles and directions. A fortune cookie at a Chinese restaurant put him back on track: "Follow the Dreams of Your Youth."[5]
How closely Tinkelman followed these dreams is evident in his work. His illustrations, although devised for photomechanical process, still follow the precepts of the printmaker. Painter James McNeill Whistler (1834–1903) codified these principles, stating that in etching, the production should be small in size and the "means used, or instrument employed, should be the finest possible point."[6] Tinkelman's work is small in scale. This is surely a practical as well as an aesthetic choice, since for years, he drew with a Rapidograph pen that yielded a line so fine that the company discontinued its production forcing Tinkelman to switch to a larger model and a lighter touch. Printmaking also requires meticulous planning and inordinate patience, as mistakes are not easily corrected. Tinkelman's drawing process demands the same qualities requiring a dedication to perfectionism that confounds imitation.
Historian Antony Griffiths contends that the great prints of the world are not reproduced drawings, but works of art deliberately created through the medium of printing…the end of a creative process closer to painting than a drawing.[7] Although Murray Tinkelman puts pen to paper instead of knife to wood or burin to plate, his process mimics the work of the illustrative artists who preceded him. With originality and craftsmanship he creates not for the wall or the wealthy client, but for the printed page and the mass audience. His accomplishment is that page, produced in multiples, and reproduced as its own inspired, creative statement.
[1] Shih-shan Susan Huang, "Royal Patronage Under the Wu-Yue Rule," in Knowledge and Text Production in an Age of Print: China, 900–1400, ed. Lucille Chia and Hilde De Weerdt (London, England: Brill, 2011), 138, 139.
[2] "Incunabula Collections," British Library. http://www.bl.uk/reshelp/findhelprestype/incanab/incunabulacoll/
[3] Margaret Ann Mortensen, Daumier Lithographs: The Human Comedy, Elvehjem Museum of Art (Madison, WI: University of Wisconsin, 1985), 7.
[4] Singer, Ilana. "Hokusai," Haifa: Tikotin Museum of Japanese Art." 2005. http://www.tmja.org.il/Museum/Templates/showpage.asp?DBID=1&LNGID=1&
[5] "Inking a Legacy, Interview with Murray Tinkelman." Weekender, February 19, 2013.
[6] James McNeill Whistler, The Gentle Art of Making Enemies (New York: John W. Lovell Co., 1890), 76.
[7] Antony Griffiths, Prints and Printmaking: An Introduction to the History and Techniques (Berkeley, CA: University of California Press, 1996), 10.
Murray Tinkelman by Vincent Di Fate
I'll admit that my long friendship with Murray Tinkelman will make my praiseful words seem suspect, but his is a life well lived, and one need only spend a moment in search to see that it is full of extraordinary triumphs: an Illustrators Hall of Fame induction; the Distinguished Educator in the Arts Award; an Artist of the Year Award from the Graphic Artists Guild; numerous gold and silver metals from the Society of Illustrators, the New York Art Director's Club, and the Society of Publication Designers; a Sports Artist of the Year Award; an honorary doctorate here and there along the way; one-man shows at prestigious venues, including the National Baseball Hall of Fame at Cooperstown, New York; and a solo show at the Norman Rockwell Museum. None of these accolades can show with as much power what the simple act of looking at his work will do to reveal the unique genius and creativity that resides there—and no awards can tell of the many lives he's touched, and profoundly changed, through his teachings and his art.
After studying at Cooper Union and with Reuben Tam at the Brooklyn Museum Art School, Murray joined the much-lauded Charles E. Cooper Studio in 1956 and remained there until its dissolution in 1964, working alongside such giants of illustration as Coby Whitmore, Joe Bowler, Joe DeMers, James Bama, and Herb Tauss. Cooper had been the most prestigious of New York City's art studios in those grander days for illustration. Afterward, Murray continued to freelance, successfully conducting concurrent careers in commercial art and in galleries, for which he produced work as an abstract painter. In the early 1960s he began teaching and co-founded the Illustration program at the Parsons School of Design, the first of many successful academic endeavors that have since come to include the expansion and improvement of programs at Syracuse University and at the University of Hartford.
As an illustrator, despite great demand for his work, Murray reinvented himself in 1970 by developing the drawing technique for which he is now best known. His meticulously rendered drawings, both in color and in black and white, have, over decades, evolved into a signature style of finely scribed, masterfully structured lines and values. In the 1980 book, The Illustrations of Murray Tinkelman, editor Daniel Kagan described his drawings as "an intense personal statement and a powerful product of his imagination…In perfecting this technique, he withdrew from the main thrust of contour drawing to elude the finality it imposes upon the subject. His drawings grow from the inside out. His primary concerns are volume, light, and texture."
As a consummate educator and historian he also knows that success in such matters is, in equal parts, the sincere desire to educate and inform, and the ability to do so with a genuine sense of theater. He never fails to inspire, to motivate, to challenge, and to leave his listeners wanting more. As a beneficiary of his remarkable generosity, his vibrant intellect, his boundless energy, and his infectious enthusiasm for life, I must admit, I've grown somewhat fond of this gentleman over the years. And in this, I assure you, I am not alone.
Murray Tinkelman by Dennis Nolan
I first met Murray Tinkelman twenty-seven years ago at the New Britain Museum of American Art. He was giving one of his slide lectures on the History of Illustration in typical Tinkelman style, with expertise, enthusiasm, humor, and equal measures of carefully researched fact and bits of fascinating anecdotes culled from personal reminiscence. I had been familiar with Murray's distinctive artwork for decades, his surreal composite creatures, half animal, half machine, his series of beautiful drawings of the rodeo that defined moments of both bravado and tenderness, and his covers for the great H.P. Lovecraft novels, all in his signature crosshatching. But Murray, in person, is someone who adds up to much more than his work with pen and ink. I saw that he was, like the legends of illustration in his lecture, bigger than life, a connection with a past I only knew through the printed page. He told stories of the Cooper Studio and the artists who toiled there, helping to revive an era for the audience, enabling us to imagine Coby Whitmore or Joe Bowler, James Bama or Lorraine Fox, working with clients, photographers, models, and the ever present deadline. Murray's recollection of his tenure at the Cooper Studio and his subsequent survival in the always demanding market of illustration made for a fascinating evening. I had recently arrived on the East Coast from California to begin teaching illustration at the Hartford Art School, and Murray was one of my first introductions to the spirit of illustration in New York. As I illustrated books and taught over the years, I would occasionally cross paths with Murray, at an event at the Society of Illustrators or a lecture at the Norman Rockwell Museum. But not until he brought the Low Residency MFA in Illustration program to the Hartford Art School did I truly came to know Murray as the incredible artist, educator, and human that he is. For the past seven years, Murray and Carol, for Carol Tinkelman is an indispensable part of the team Tinkelman, have managed the MFA with intelligence, sensitivity, and unflagging energy, bringing master teachers and eager industrious students together in an incredibly productive environment. I was flattered to be hired as a part of the initial faculty that Murray assembled, and each year listen as he explains, with no wasted words, his vision and philosophy behind the program, to recharge everyone's batteries, rediscover the artist deep within, and, most importantly, to leave our egos at the door when we entered the classroom. Advise for student and teacher alike, and the results have been golden. To live, learn, and create in Murray's presence is a life enriching experience and I count myself lucky to be among the recipients. Murray is not just an artist's artist, he is also a teacher's teacher, wise, generous, tough, forever passionate about the world of art and his role as creator and mentor. He also happens to always be the funniest man in the room.
Murray Tinkelman by Bill Thompson
When Murray Tinkelman was inducted into the Society of Illustrators Hall Of Fame, his presenter, Anelle Miller, invited all of his former students in the audience to join him on the stage. Nearly half of the event's attendees rose and filled the platform. I was honored to have been part of that privileged group. Murray has had a remarkable impact on the field of illustration as both an artist and educator, and I feel extremely blessed to have been mentored by such an extraordinary artist and person.
When I packed up my bags and moved to Syracuse University in the fall of 1981, I wasn't sure which artistic discipline I would pursue. I was just a kid that loved to draw and hoped to develop the talent God gave me. Since no one in my family had ever pursued a career in art, my only certainty was that I wanted to avoid becoming a member of the dreaded "starving artist" community. The direction of my life was forever altered when I took my first illustration class with Murray Tinkelman. Simply put, Murray is like a force of nature. His unbridled enthusiasm and passion for illustration is both inspiring and infectious. Blending his vast knowledge and entertaining wit, Murray is a mesmerizing communicator and brilliant teacher. Murray opened my eyes to a whole new world, and I immediately became captivated by the subject that it had been my good fortune to stumble into.
Murray's teaching is much like his art. At the core of his artwork is the simplest of artistic marks—a straight line. But it is how Murray utilizes a common pen stroke that results in something quite remarkable. With meticulous care and consistency, he weaves an exquisitely crafted tapestry of lines, intersecting at diverse angles, to create astonishing and memorable images. Similarly, Murray's teaching relies on another simple and equally consistent premise—love. Like the lines of his artwork, his genuine love for his students and illustration are ingrained in every aspect of his teaching. Murray takes great care to develop each student as a unique individual artist and equip him or her with the diverse skill sets needed to be successful. Murray's uncompromising standards raise student self-expectations and provide motivation to achieve more than they ever thought possible. His absolute faith in his students fosters their self-confidence and inspires their growth. Murray also possesses an encyclopedic knowledge of all aspects of illustration and transfers his wisdom and passion of the discipline to his students. His students learn how to "squint" and how to effectively visually communicate their ideas, and if they do it well, they might even make Murray's "belly button smile."
As a student and throughout my illustration career, Murray has been one of the most influential people in my life. The foundation of my professional career was built in his classroom three decades ago and those artistic lessons continue to be vital to me today. Equally important, Murray also taught me a great deal about myself and helped to shape the person I have become. He is much more than a teacher to me. I consider Murray to be the father of my professional career and I love him like the dear friend he is.
When I began teaching illustration at the Hartford Art School fourteen years ago, I was initially frustrated. I wanted to provide my students with the very best possible educational experience, but comparing my teaching to Murray's, I felt inferior in every respect. I came to realize that I was being unfair to myself. Having had the wondrous good fortune of being taught by the greatest living educator and ambassador of illustration, anyone would fall short in such a comparison. While I can never replicate the nuances that make Murray's teaching so uniquely effective, I can follow his example. By caring for each of my students and being totally committed to their development, I honor Murray and the profession he taught me to love. Any student of the great Murray Tinkelman can do no less.
Illustrations by Murray Tinkelman
Additional Resources
Bibliography
Hopkins, Lee Bennett and Murray Tinkelman. Dinosaurs. San Diego, CA: Harcourt Brace Jovanovich, 1987.
McGovern, Ann and Murray Tinkelman. Sharks. New York: Scholastic Book Services, 1976.
Tinkelman, Murray. Cowgirl. New York: Greenwillow Books, 1984.
Tinkelman, Murray. The Illustrations of Murray Tinkelman. New York: Art Direction Book Company, 1980.
Tinkelman, Murray. Little Britches Rodeo. New York: Greenwillow Books, 1984.
Tinkelman, Murray. Rodeo Drawings of Murray Tinkelman. New York: Art Direction Book Company, 1982.
Tinkelman, Murray. Rodeo: The Great American Sport. New York: Greenwillow Books, 1982.