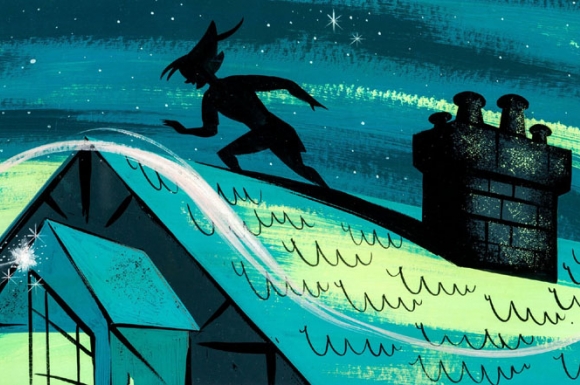 Description
Before camera work begins on an animated or live-action film or television series, or video game, the production studio behind the project may hire a concept artist to help define and develop the various characters and settings contained within the project. The concept artist will take notes from the creator, writer, or producer based on their idea of certain parts of the project and will sketch or paint an illustration that hopefully will aid the production design team in their efforts to bring the original idea to life. The concept art may be expressionistic, abstract, or well-defined and may be sketched in pencil, painted in gouache, or designed on a computer.
Walt Disney consistently used many concept artists, often on the same project, to develop colors, patterns, and designs for his animated films. Perhaps Disney's most famous concept artist was Mary Blair, who created colorful, highly imaginative paintings for such films as Cinderella (1950), Alice in Wonderland (1951), and Peter Pan (1953). Eyvind Earle, Walt Peregoy, Marc Davis, and scores of other notable (and often uncredited) artists have worked on Disney's historic animated films.
Maurice Noble was a frequent concept artist for many of Warner Bros. greatest animated shorts, including Duck Dodgers in the 24 ½th Century (1953), What's Opera, Doc? (1957), and later with animator Chuck Jones on projects such as How the Grinch Stole Christmas! (1966).
Artists like Ed Benedict, Dick Bickenbach, Jerry Eisenberg, Alex Toth, Bob Singer, Willie Ito, Doug Wildey, and Jack Kirby played an important role at Hanna-Barbera in developing cartoons such as The Huckleberry Hound Show (1958-1962), The Flintstones (1960-1966), The Jetsons (1962-1963), Jonny Quest (1964-1965), Space Ghost and Dino Boy (1966), and Scooby-Doo, Where Are You? (1969-1970).
Director George Lucas hired concept artist Ralph McQuarrie to create fantastic paintings of robots, space ships, and alien planets which were essential in Lucas' development of the motion picture, Star Wars (1977).
As long as producers and director continue to produce films and cartoons, you can be assured there are concept artists developing the look and feel of the projects behind the scenes.
Image Gallery