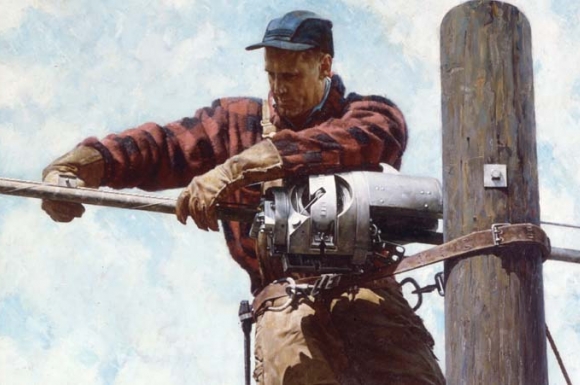 Description
The primary goal of corporate advertising is to project a positive company image among consumers and the business world. While corporate advertising might include one or more of the company's leading products, the objective is not directed at generating sales. There is usually no mention of pricing or upcoming discounts of products found within corporate advertising campaigns. Instead, corporate ads focus on the strength and reliability of the company as a whole, and the integrity that it employs in all its relationships.
Corporate advertising focuses on the overall impression of the business rather than its goods or services.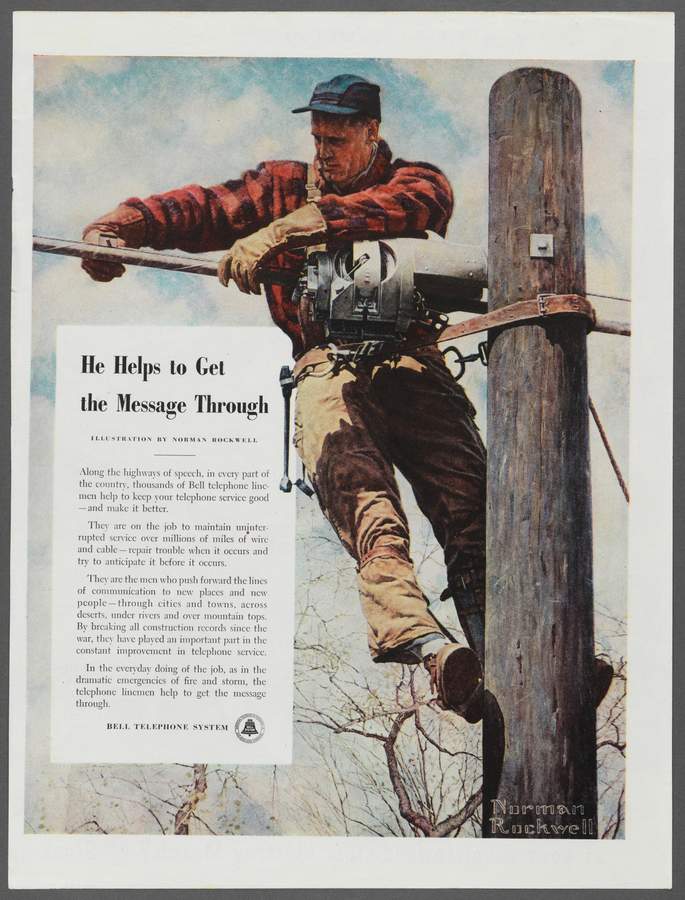 Tearsheet for The Lineman by Norman Rockwell, American Telephone and Telegraph

Companies can align their values with a greater good and take action for a positive effect. Social conscious organizations may join forces with nonprofit organizations and focus ad campaigns featuring those philanthropic affiliations.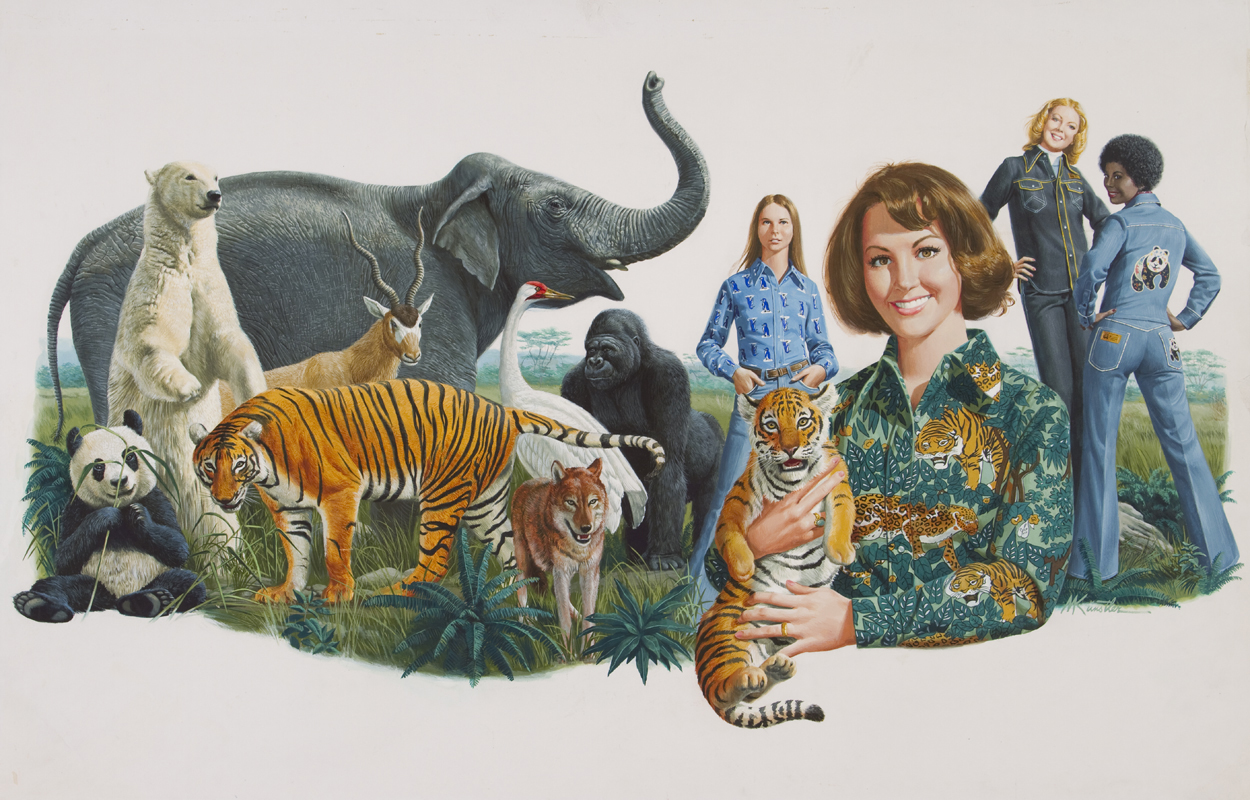 Russ Togs Clothing/ World Wildlife Fund by Mort Kunstler, ©Mort Künstler Inc. All rights reserved
It can also be used as a powerful tool when the public perception of the business has been tarnished in some manner, and needs to be restored.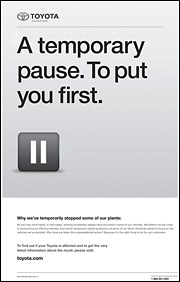 ©2010 Toyota Motor Sales, U.S.A., Inc.
Image Gallery