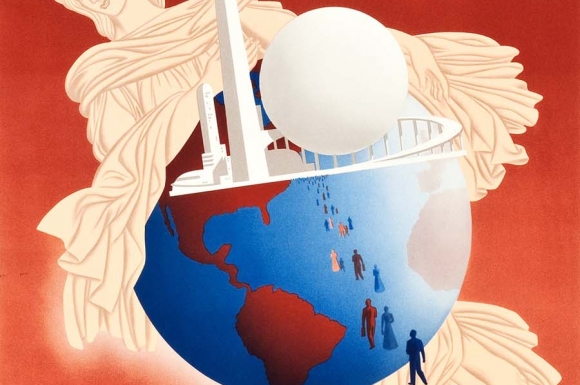 Description
Illustrations are included in advertising layouts in order to communicate a concept or two to the audience. These effective pictorial images direct the viewer's eye to the advertisement and capture his/her attention. Usually, the drawing is designed to convey a commercial, political, or ideological objective. Advertising can be seen nearly everywhere in modern day life and takes many different forms including billboards, television commercials, flyers, posters, direct-mail kits, web banners, wall paintings, bus stop benches, among others. Before the popularity and feasibility of photographic reproduction, promotions depended on illustration as the means of reinforcing the ad's message.
The history of advertising goes as far back as the Egyptians and their use of papyrus to create a form of poster. In the 1880s, advertising art consisted mostly of simple black and white wood engravings of products. By 1900, progress in photo-engraving and printing technology made full-color art feasible; the innvoation made ad illustrations their own unique art form. Utilizing the new advancements, art directors commissioned the best-known artists to produce eye-catching, masterful advertising work. Ad agencies matched an illustrator's unique style to their client's project-specific assignment.
While photography, television, and computers may appear to be a threat for traditional artists, the next generation of illustrators use these mediums to create and develop interactive and web applications, online advertisements, and in-game product placement.
Image Gallery