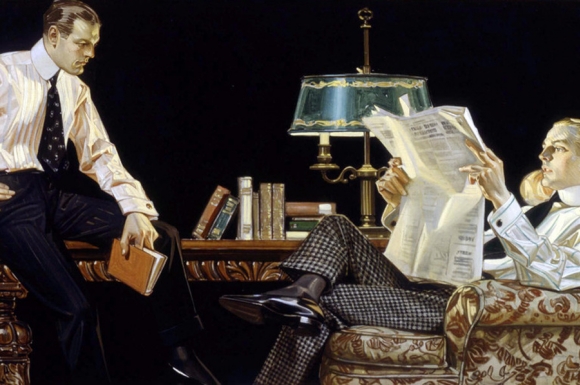 Description
Product advertising illustrations are graphic images that clarify text, direct the viewer's eye, and create a lasting impression. The visual's goal is to enhance the message of the text it accompanies, and attract the viewer to read the text. The image should persuade potential customers to purchase the product as well as maintain its awareness to the general public. Many product advertising illustrations have become contemporary cultural icons.
Advertising art in the 1880s consisted mostly of simple black and white wood engravings of products. By 1900, advances in photo-engraving and printing made full-color art feasible, and advertising as an art form blossomed.
Armed with the knowledge that one picture can be worth a thousand words, art directors commissioned the best-known artists of the day to produce eye-catching, effective advertising art. Magazines took full advantage of color printing and photo-engraving to reproduce high-quality images.
Some of the most memorable, influential, and popular advertising art was created during the Golden Age of Illustration. Most successful illustrators, such as Coles Phillips and J. C. Leyendecker, produced paintings and drawings for advertising.
In the 21st Century, illustrators need to be well-versed in both the technology of computer software programs and traditional illustration drawing methods. Today, product images are placed in web banners and mobile applications.
Image Gallery